Ranking a new website within 90 days or less seems a bit tough, Right???. But don't worry that's why I am here writing about it. So, any SEO newbie can achieve the same. Welcome to Digiads360, Where we do marketing with innovation. So let's come to the point, SEO is a very time-consuming, Vast, and Slow process Right? Well, Definitely No, However, It is a time-consuming process and maybe a bit slow as well and Vast as well. But that's all a newbie has to learn. How to speed up the SEO to rank a new website on the search engines.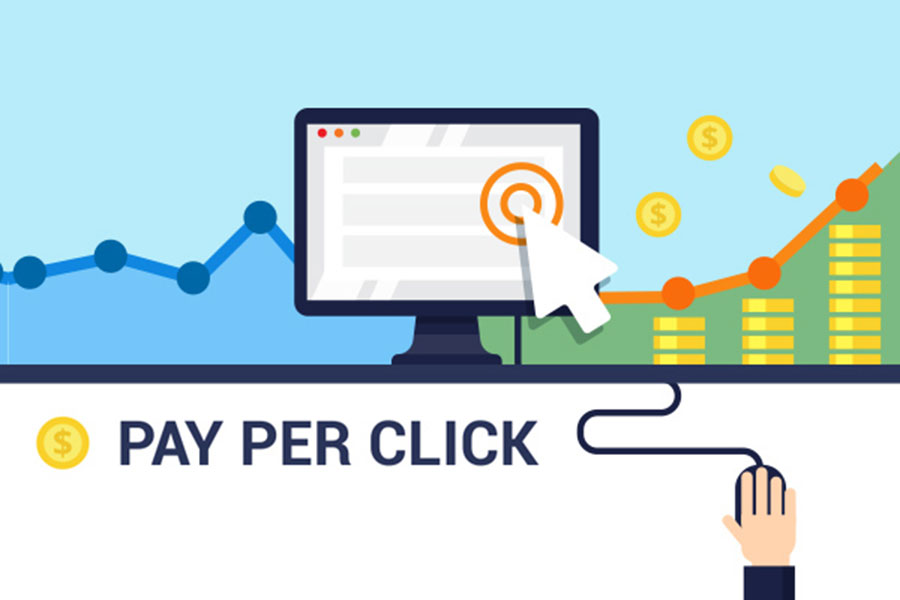 Let's first understand What SEO basically Is? No, It's not all about doing or correcting On-page Aspects of a website. It is also not about the Off-page techniques like setting up the social media channels, creating a heck of backlinks blindly. SEO is all about understanding the mechanism of search engines and our websites. Well, I am not saying that you must know how to code a website. But you must be able to understand how a website code is behaving with the Search engine. So that you will be able to rank a new website as soon as it will get published.
How To Rank A New Website In 90 Days?
Let's have a look at all the aspects that are required for ranking a new website or a landing page on search engines. Obviously, we are going to discuss the basic SEO techniques that will help you make a space for your website on the search engines
On-Page SEO (Search Engine Optimization)
While creating your website, Make sure that you create unique meta content for every page. By saying meta content, Means your meta titles, meta descriptions, meta tags, or any other specific meta that you are going to add must be unique for every page. That is there on a new website.
Pro Tip: You must have a look at your competitor's website first and try to understand the meta tags. Then create a similar but better copy for your website.
Advice: Try to read the website and meta tags of at least 10 of your competitor's websites. Or the websites that are on the first page of Google or any other search engine. Make sure that the websites that you are exploring must be in the same business as you.
Make sure that the content you are going to write must be unique and not scrapped or copies from any other website. Not only this but also make sure to mark your heading properly with H1, H2, H3, H4, H5, H6 tags.
Must Create A Blog Section
Well, having a blog section on a website is one of the most important aspects of SEO. To rank a new website on any search engine, there must be some pages on a website that can explain the business or services that you are providing and how it is going to be useful for the customers. But, the most important question is How to write a blog? So that it can rank without backlinks and within 90 days. Well, we are going to answer it below. So, it's a request that please read the complete article to get insights about basic SEO.
Off-Page SEO (Search Engine Optimization)
You must create social media profiles or pages that are available with the respective social media platforms like Facebook, Twitter, Instagram, LinkedIn, etc. Sharing your business, services, products, or content you created can help interact with your customers across the social media platforms. A genuine-looking profile or page on Social media platforms can increase the chances of your website getting a better presence on the internet. This will give a positive signal to the search engine that this website is useful for the users looking for a specific problem or searching this keyword. That will definitely help to rank a new website in less than 90 days.
Technical SEO (Search Engine Optimization)
However SEO is a vast subject to cover. But as this is a beginner's guide, To make it easy for our new Learners. I am going to mention the 4 pillar points that you must take care of as the basics to rank a new website on a search engine. That means we will definitely jump into some depth once we are done with the basics of SEO. So, you must take care of:
All the links at the website must be working.
Robots.txt file must be present.
Sitemap.xml must be present.
All the Pages, posts, or articles must be connected with each other. Through anchor linking
A website's Https and Non Https version must resolve a common domain with the common content.
All the internal links should be working.
These are some of the basic things that you must take care of before launching your website for the end-users. Because if you miss anything from the above, Your new website may not get discovered by the search engines, Or if it will get discovered, Search engines will not mark it as valuable for the users.
But to rank a new website within 90 days without backlinks. We must have to do something unique that others are not already doing. Or the number of people having the same approach should be less. So what's Unique we can do to surpass our SEO competitor.
Well, Uniqueness can be nowhere but in the way, we explain and create the content that can provide a solution to a problem. Regarding which a user is browsing through the internet. So, let's move toward the Creativity part and try to understand, How to create content that can rank easily on a search engine?
7 Steps For Creating A Killer Content
1. Select The Search Engine
There are more than 100 search engines on the internet. See the complete list here. Well, every country has its specific search engine or I must say that there are companies that create search engines by targeting a specific Country. However, We all are aware that Google is one the best, widely accepted, and a vast search engine that is active in almost every country. But other than Google. If we talk about the top 5 alternatives of Google. Then it can be:
Bing
Yahoo
Ask.com
Tandex
Duck duck go
But, I must mention that Bing is the second most accepted and used search engine in the USA. But Google is dominating the internet with its search engine. So we are going to consider both search engines and let you know how you can dominate your competition on Google, and Bing?
So now, you have to decide, Whether you are going to rank your new website on Google, Bing, Or any other Search engine.
Why Choosing A Search Engine Is Important For Ranking A New Website?
The search engines are the ones that are going to redirect the users to our website. So to understand the competition, Number of search Volumes for keywords or key-phrase. It is important that we should first look at our preferred search engine to rank our website.
2. Identify The Competition
Well, To write killer content that can rank a new website on Google or any search engine. It is mandatory to at least have a look at all the websites present on page 1 and page 2 of Google and Bing. That will definitely provide you an insight into the type of content that you have to create to be in the queue with the already ranking websites. Wait!!!! You don't want to be in the queue, You just want to just surpass it Right?. Well, keep in mind that prior to surpassing the queue, You must reach it first, and to do that a thorough study of the top ranking websites is a must.
3. Search For A Keyword
After identifying your competition. You must analyze their websites to get an insight into the total backlinks, the number of keywords at which the website is ranking, and which GEO the competitor is targeting. Well, you can simply get all this information by putting your competitor's website into Ahref. One of the best tools that I prefer. But as this is a paid tool even in the trail. You can jump onto Ubersuggest by Neil Patel or SEMrush. These 2 tools can provide you with trial accounts but with some restrictions. However, this must be enough to get a total of backlinks and keywords at which a website is ranking.
Now, after getting the keyword list, Don't worry if the free tools are showing you a limited number of keywords. Just try to sort it to find out a keyword or key-phrase with less number of monthly searches. As soon as you get the keyword. Type it in the search engine at which you want to rank a new website. Find out if the competitor's website is coming on the first page of Google or Bing. If it is, Bingo!!!!. This must be the keyword that you must use to write your first article to bypass your competitor. Whoo Whoo!!! Don't Be So Quick, It's Not Over Yet. Kindly Read Below To Know, How To Curate And Write Content With The Keyword You Selected?
4. Analyze The Website Content
Well, By now you must be able to identify your competition, You may already grab the keyword at which you want to rank, and probably you are able to find out your competitor's website at the top of the google. Now what you have to do is to try to understand the article that is coming against a keyword you just entered. Read the content carefully, Try to find out, If it misses anything or the information that it is providing is updated, correct, and valid even today as well.
For example If the article that you are analyzing gives information about Top 10 Digital marketing companies in Woodbridge. But the article was not updated in some time. Now the companies that were on the list are not active. Or some of it is only working and active. Then this is your point to beat your competition down.
5. Collect The Correct Information From The Internet
Now after finding out that the competitor's content for a low volume keyword is outdated. You can smile a bit. But the work is not over yet. You have to search for the most updated information regarding the business, service, or product that you are going to write about. You can use Wikipedia, or Google itself to find out a good source with genuine and proper citation to justify the claim about the Top 10 digital marketing companies in Woodbridge.
6. Check The Length Of The Content On Competitor's Website
Now you have a keyword(s), collected information about the competitor's website, and you are aware of the topic on which you are going to write. But did you notice that nowhere in the article I mentioned the number of words in an article required to outrank your competition? Well, this is an important aspect before you start writing. Head on to the competitor's website and try to find out the number of words that are there on the page you are looking to bypass. Simply copy the content and put it here.
7. Start Writing The Content
Now is the time to show your creativity and knowledge. Use the knowledge and information that you got from the competitor's website and from the other authentic online sources. Do not forget to correctly mark your headings with H1, H2, and H3 tags.
Try to put your content in bullet points. That can describe your article a bit better as compared to regular paragraph writing. Search engines like Google and Bing try to read the content that is perfectly packed in Headings along with the bullet points.
Make sure that your article must be double the words of your competitor.
Do not forget to add an image with an alt tag same as your keyword or key-phrase.
Start your article with a selected keyword
Try to put your keyword at the beginning of your meta title.
Do not put a hyperlink on the selected keyword that points it to some other page. Because doing this will give a signal to search engines that the content on the other website is complete and suitable as per the keyword selected. In that case, Your article or website will not be ranking in Google, Bing, or any other search engine.
Enter only 2 to 3 meta tags for your article. That also with a slight variation in the focus keyword.
Give proper interlinks towards your website's homepage and other available pages. But make sure that except the homepage. The other linkable pages must have some reference to the article that you are writing.
Once you are done with all the above points. Simply go ahead and publish your article. So that the users can find it and search engines can crawl it.
Will My Website Get Any Ranking By Following The Above Method?
Well, To rank a new website in less than 90 days. You have to keep on repeating the above mentioned method. As the more and more lengthy you can write, There will be more chances of getting a rank on Google and Bing. That also with not only the focus key-phrase but with many other keywords that you did not target intentionally. Because, in a lengthy article, A search Engine Like Google Or Bing can select more keywords as per the user intent. That means, anything that a user searches over Google. If found any reference with your article. Then Google will prefer your article in front of the end user.
So that the user can find the solution to the problem he/she is having or looking for a solution for.
In short, try to write approx. 10 articles in 10 days with 2000 words each. Then your new website will definitely get its ranking on Google, Bing or any other Search engine.
Well, this guide explains the basics of ranking a new website in less than 90 days. However, if you want to do it with almost 0 to 49 backlinks. Then you must create, rank and embed the videos related to your content in the article that you are writing.
But there is a certain technique, if you are trying to rank a new website by making a video as its important aspect.
Yes, I will definitely put some light on this Technique.
But For That, You Have To Stay Tune With Us. If You Face Any Issues, Concerns, or Have Any Questions. Simply Get Back To Us By Calling At Our Local Number: +1-571-396-7849.
Till Then Keep Ranking!!!!!!